What is the internship class all about? Here's why you should join
The Academic Affairs Commission serves as an advocate for students to ensure that they are retained, informed, and uplifted. With an emphasis on underserved communities at UCLA, AAC tasks itself with handling educational policy and all matters of academic affairs. While serving as an advocate for UCLA students, we acknowledge that not every student knows what AAC is and how to utilize its resources.
In order for new students to gain knowledge on what USAC is and what AAC does, an internship class was created. In eight weeks, the cohort of 12 students—transfers and first years—were able to learn about USAC history, how the academic senate works, what resolutions are, how we interact with the other offices, and much of what USAC entails on a day-to-day basis. Our main emphasis was working on the AAC initiative to dismantle standardized testing from UC admissions requirements. During the course of the internship, dialogue and research were some of the key methods we were able to utilize to learn more about how standardized testing is an unfair and unreliable predictor of academic success in college.
During the last few weeks of the internship, the class was able to work with Brian Zamora from the UCLA Ethnic Studies Student Committee to draft a resolution to Save CA Ethnic Studies.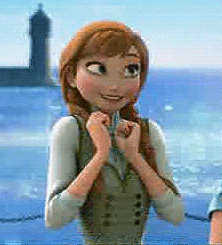 Interns worked together to formulate a resolution, which was presented during USAC council meeting during Week 10.The resolution passed the Council.
Interns were given the option to return to AAC winter quarter to continue working on the standardized testing initiative, with the goal of producing a resolution and a research paper ("white paper") under the guidance of a professor in the UCLA Education studies department.
written by Michelle Fausto, Internship Director